Richard Sekins
PTA, Physical Therapist Assistant
I finished the Broward College PTA program in 2021. Then, I went on to work in an Outpatient setting for 1 year before joining Total Health & Rehab. I was originally born in Latvia and lived there for part of my life.
Honesty, Loyalty, Respect, Kindness, Compassion, & Knowledge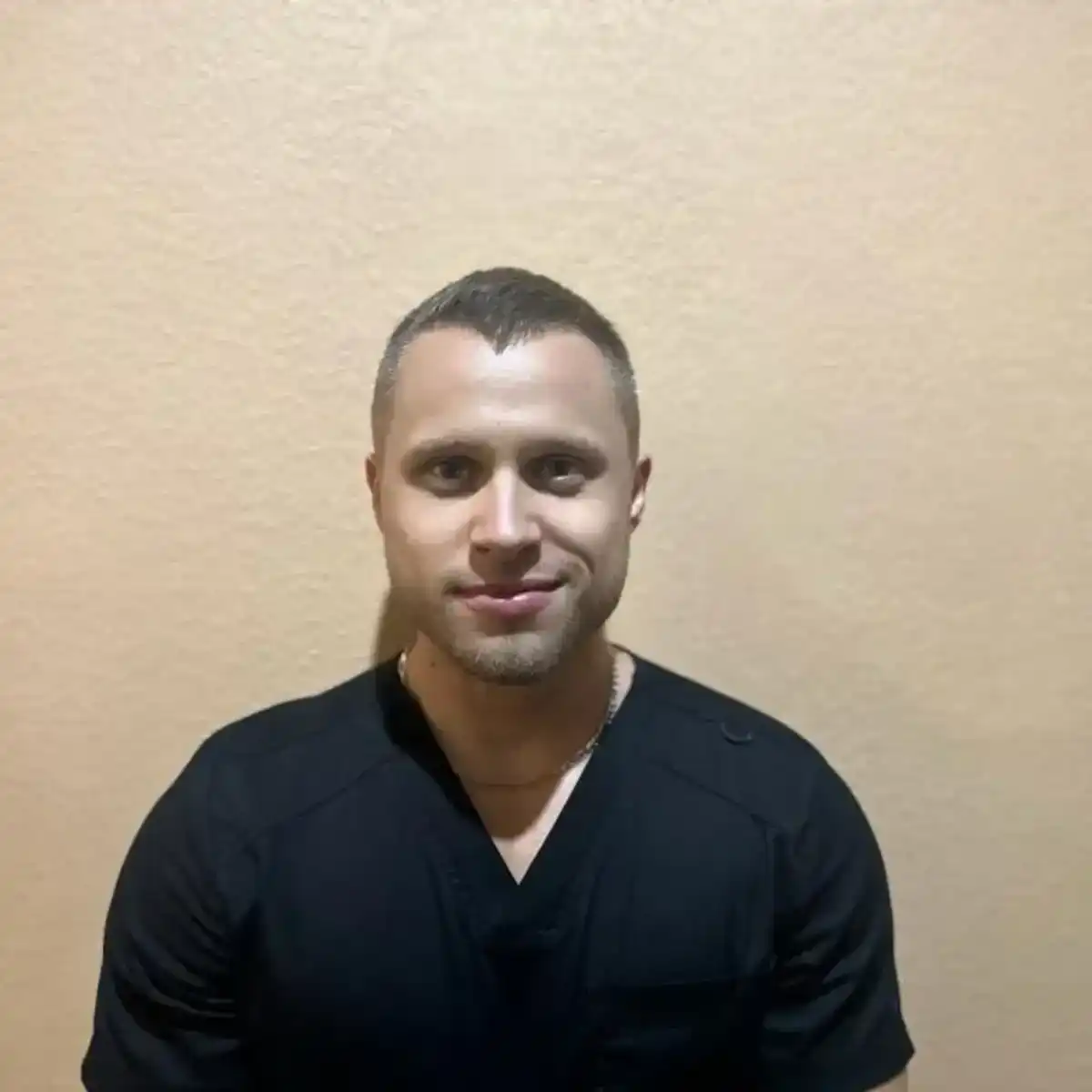 "When you do something – do your best or don't start at all" ― Unknown
At Total Health & Rehab, I specialize in strengthening/stretching exercises, and manual therapy, along with educating patients with the home exercise program! 
The reason I enjoy working at Total Health & Rehab I love the team I'm working with and it is a great place that values the importance of patient's health and well-being.
What is Richard Reading, Listening To, and Watching?
Top Gun: Maverick (Movie)

Fight club (Movie)

Casino (Movie)
When I'm not at work, I enjoy going to the gym and looking after my health. I do like traveling to different cities and exploring new areas I enjoy meeting with my friends and spending quality time.
Cheryl Melka
I am very pleased with Total Health and Rehab and the care they are giving to my mother. Dr. Lena and Richard are very patient, caring, and personable. The entire staff is friendly and Claudia at the front desk is very helpful with making appointments and answering any other questions I've had. Very pleasant office.
Melissa Ianniello
I am about 4 weeks into an 8-week treatment plan to rehab my ankle that I broke in 3 places. I can't say enough about Total Health & Rehab! I have made SO much progress! Richard is my therapist and he is beyond amazing! He pushes me just enough to see progress, but not so much that I am in pain all day … Dr. Lina is the sweetest ever and my biggest cheerleader and Dr. Mike is equally as great! I've already referred two of my friends to their office. If you're in pain & need rehab, this is the place to go!!
Donna Ferrari
I attended Total Health and Rehab after my husband went into an auto accident. He had surprisingly excellent results. So I had high expectations. Well, my expectations were higher than I could ever have imagined! Within a few months, my pain level had decreased to an amazing level of 1-2. My initial contact was with Claudia the scheduler She is pleasant and efficient. They say you ca n tell a lot. about an office by your first encounter. My insurance info was recorded. I believe you can. At my first appointment, I have introduced to Dr. Minnet the chief chiropractor. He x-rayed my back and took Complete history of my accident and medical history. He explained the X-ray to me. Next step I met with Dr. Lena Peterson, Chief of Physical Therapy. She evaluated my entire body. She made a comprehensive plan for me. Including heat therapy Electric stim, and exercise treatment. These are not the limits of Total Health and Rehab therapies. She followed my progress carefully and adjusted the plan as needed. The physical therapists that carried out her plan were true professionals. Their. names are Lorrana, Nicole, Richard, and Jose. He has been an integral part of the team! Total Health & Rehab Center is Awesome!!!