Dr. Lina Peterson
PT-DPT, MCMT, CCI, CKTP, CLT, CDNT, Chief Physical Therapist
I'm a bilingual (English-Spanish)Physical Therapist born in Colombia, where I obtained my bachelor's degree from Autonoma University in 1998. I pursued the pinnacle of my professional studies in the United States at Shenandoah University, in Virginia in 2012. My 20 years of experience in physical therapy and rehabilitation has been well rounded by 15 years of practice as Chief PT Executive in direct collaboration with orthopedic surgeons, sports rehab teams, clinical instruction, geriatrics, and administrative leadership skills sharpened at Harvard University in 2016. I have also culminated the Advanced Orthopaedics Evidence Based program along with Clinical Instructor Certification with the APTA (American Physical Therapy Association), and successfully accomplished a Master Certification in Manual Therapy (MCMT) in São Paulo- Brazil to further optimize the functional recovery of my patients. I have diversified my professional portfolio by obtaining a certification in Lymphedema. I have also built a strong multicultural and contemporary foundation in treatment of musculo-skeletal functional disabilities, fall prevention program, rehab cutting edge technology, work hardening and conditioning from my active participation in the World Congress of Physical Therapy (WCPT) in the Netherlands in 2011, Singapore in 2015, and Cape Town (South Africa) in 2017. I have followed a Trac I certification of Suspension Rehab/Neurac in 2019 which mainly focuses on changing the way the brain and muscles communicate for an effective balance response. In early 2020, I contributed to the book "Healthcare from the Trenches" with one of the most prestigious Orthopaedic surgeons in Miami. I am listed on Amazon as a reference to the public due to the collaboration not only from the healthcare practitioners, but from government affairs personalities. This relationship was enhanced by a live internship participation, and updates of Orthopaedic Surgeries approaches of elective and traumatic occurrences. Furthermore, in 2022 I succeeded the Dry Needling board certification in Boca Raton, Florida which realmed my invasive approach to the physical therapy practice evolution. As a volleyball player I found a passion for fitness and healthy movement to develop and implement eclectic customized balance, speed, and agility programs for overall individuals to enhance their functional wellness.
Transparency, Commitment, Loyalty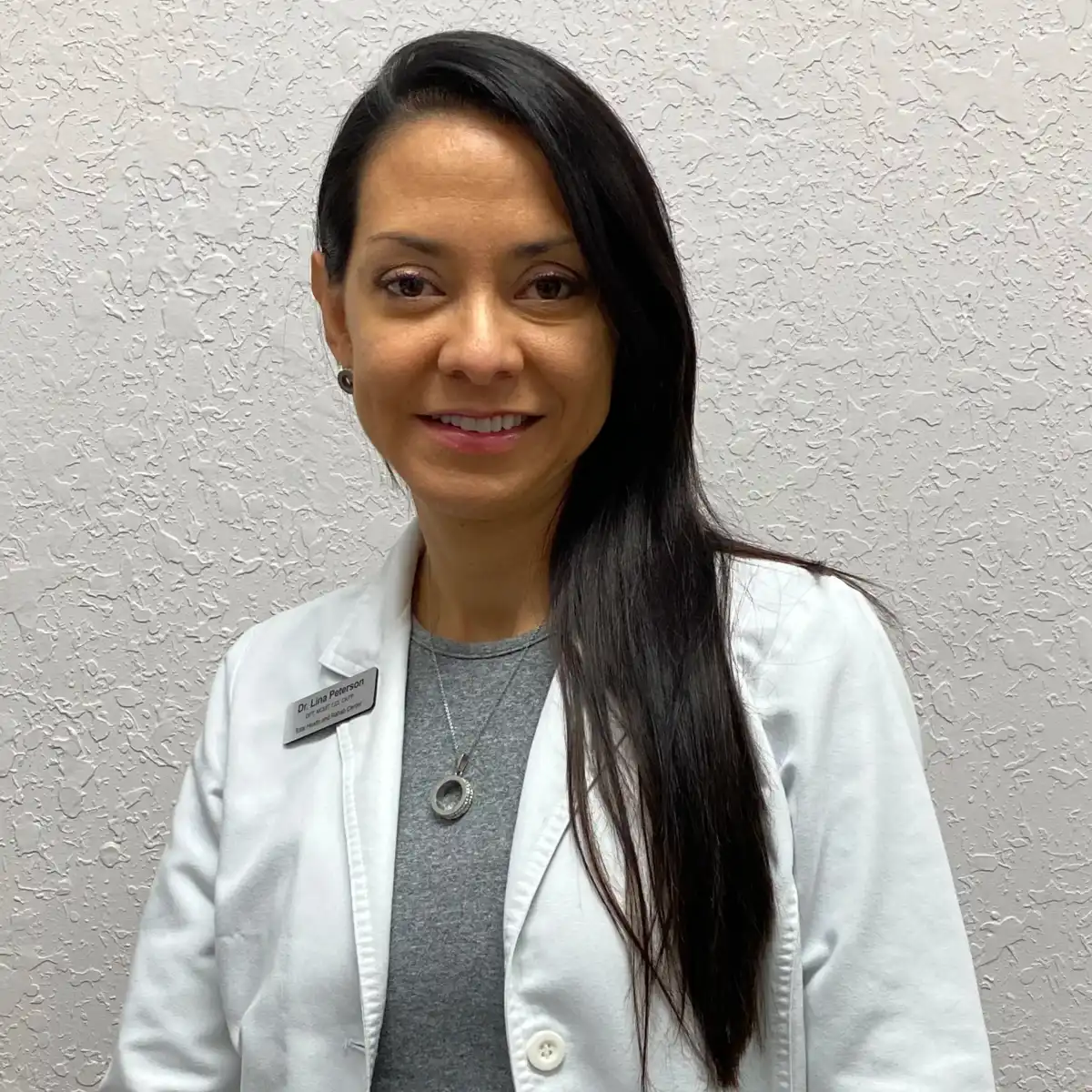 "Being physically healthy is not expensive, be proactive and prevent!"
I am a Clinician with a specialty in Orthopaedics here at Total Health and Rehab. Something that patients come to me for help with is mostly aches and pains that hinder them from returning to a functional life and enjoyment. Although, I enjoy treating post-op joint replacement, spine conditions, and sports and athlete injuries.
One of the reasons I love working here at Total Health and Rehab is our team is very dynamic and personable.
Beyond Dreams (Movie)
New Amsterdam (TV Show)
The Go Giver by Burg and Mann (Book)
When I'm not at work caring for my patients I'm usually at home caring for my elderly family with Alzheimer's.
Here's to Dr. Lina for being so thorough, loving, kind and knowledgeable. Here's to Joanna, my favorite therapist, Claudia for always being so sweet and accommodating. Lastly, thank you Dr. Mike for selecting such a professional staff and welcoming office! Thanks for fixing my broken back
I am about 4 weeks into an 8 week treatment plan to rehab my ankle that I broke in 3 places. I can't say enough about Total Health & rehab ! I have made SO much progress! Richard is my therapist and he is beyond amazing ! He pushes me just enough to see progress, but no so much that I am in pain all day … Dr. Lina is the sweetest ever and my biggest cheerleader and Dr Mike is equally as great ! I've already referred two of my friends to their office. If you're in pain & need rehab, this is the place to go!!
Dr Lina Petersen is the Best Physical Therapist I have in the 10 years that I have lived with pain post failed back surgery . I strongly recommend her and her staff . I have made a lot of progress with a frozen shoulder post rotator cuff injury thanks to her . This practice is not your typical patient mill where everyone gets the same generic treatment . In summary , a very personalized and mindful treatment .