Whiplash Treatment in Boca Raton
Are you suffering from neck pain following a motor vehicle accident, sports injury, or other types of accidents?
It's possible that you experienced a whiplash injury. Research shows that 53% of people with a whiplash injury suffer from long-term symptoms for which no conventional treatment has proven to heal.
In order to give your body the best chance at not suffering with debilitating long-term symptoms of whiplash, it's essential that you get diagnosed and treated as soon as possible.
At Total Health and Rehab Center, Boca Raton's accident and injury relief center, you can expect outstanding medical care, chiropractic care, physical therapy, massage therapy, acupuncture, and a whole lot more to treat your whiplash injury!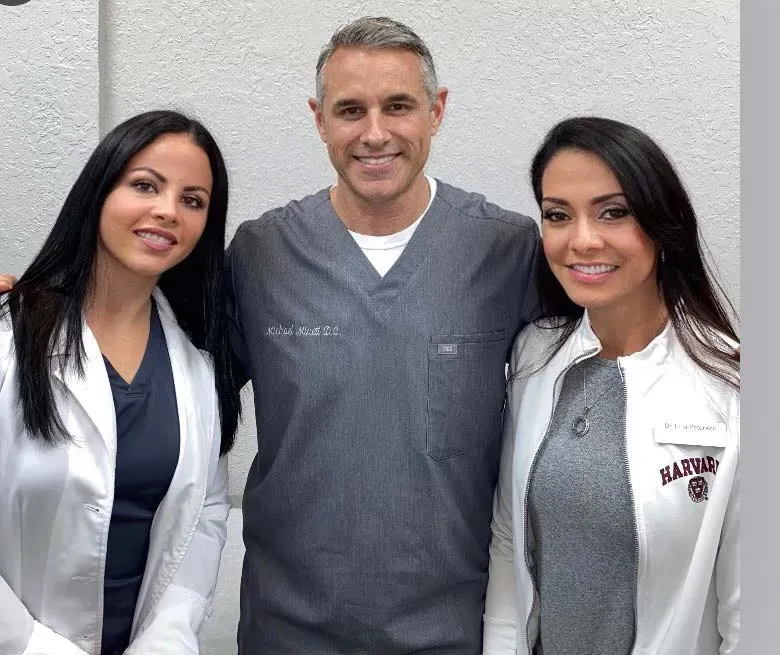 HOW WE TREAT WHIPLASH IN BOCA RATON
Our chiropractors, physical therapists, and massage therapists utilize multiple techniques and treatment options to help treat your whiplash injury. A few of the treatments we can use include:
spinal manipulation
muscle stimulations or relaxation
specific trigger point therapy
soft tissue therapies
deep tissue massage
heat and cold therapies
individualized physical therapy exercises
One of the reasons we have a great track record of helping patients with whiplash is due to the broad range of treatment options that we offer.
SYMPTOMS OF WHIPLASH
Whiplash symptoms don't always occur immediately after your accident or injury. In some cases, they can show up weeks later. If you are experiencing the symptoms below, contact us to schedule an appointment.
Some of the telltale symptoms include:
Headaches
Neck pain
Back pain
Upper back tenderness
Numbness
Tingling sensation
Loss of range of motion in the neck
Dizziness
Difficulty concentrating or remembering
Irritability
Sleep disturbances
Muscle spasms
(random muscle movements you can't control)
Worsening pain with neck movement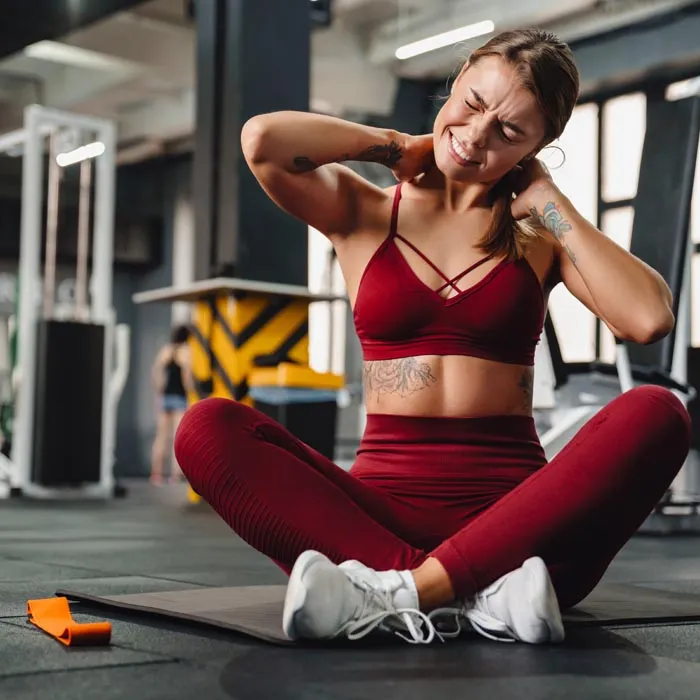 CAUSES OF WHIPLASH
Whiplash, also called a neck sprain or strain, is a neck injury due to forceful, rapid back-and-forth movement of the neck, similar to the cracking of a whip.
Most whiplash injuries result from a collision that includes sudden acceleration or deceleration such as when you are involved in a rear-end motor vehicle collision. 
While car accidents are the most common cause of whiplash, contact sports such as football tackles, falls, amusement park rides, being punched or shaken and outdoor accidents can also cause a whiplash injury.
The ligaments and muscles in the neck are stretched beyond the normal range of motion and the soft tissues can tear or sprain leading to discomfort and pain.
While common, whiplash is often ignored, undiagnosed, mistreated, or not treated at all. Whiplash causes serious symptoms and requires proper medical care and treatment by a trained specialist. Our team can help confirm you have whiplash and put together a customized whiplash treatment program.
YOU COULD BE ELIGIBLE FOR $10,000 IN MEDICAL AND LOST WAGES FROM YOUR CAR INSURANCE POLICY*.
YOU MUST SEE A DOCTOR WITHIN 14 DAYS TO BE ELIGIBLE FOR PIP BENEFITS. *IF YOUR WHIPLASH IS A RESULT OF A MOTOR ACCIDENT VEHICLE.
CONTACT OUR EXPERIENCED BOCA RATON TEAM TODAY TO GET YOUR WHIPLASH TREATMENT STARTED.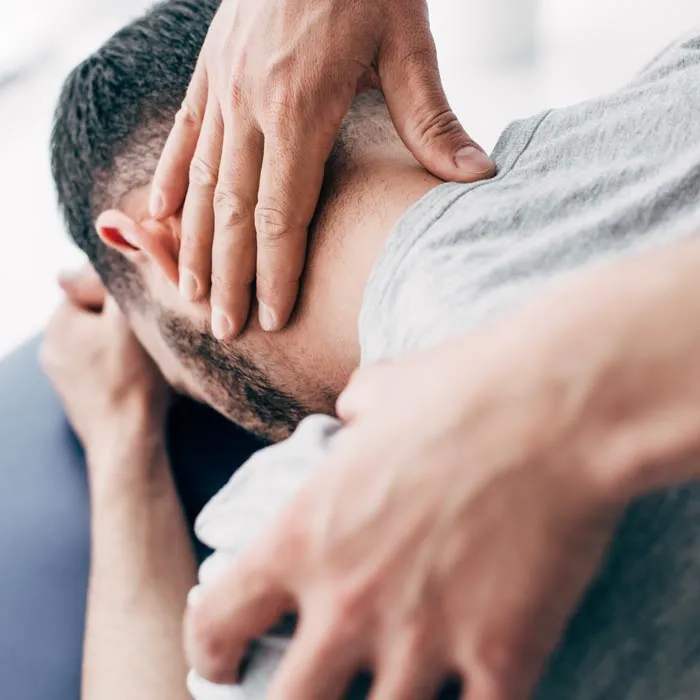 CHIROPRACTIC CARE FOR WHIPLASH
To treat whiplash, our chiropractors perform chiropractic adjustments that realign your spine and prevent worsening whiplash symptoms. We can also do spinal decompression to relieve pressure on the discs of your cervical spine.
Chiropractic care offers many benefits over other whiplash treatments. With early intervention, our chiropractors can customize a whiplash chiropractic treatment plan to your needs.
To evaluate your neck and spine, we may conduct a range of motion test, do an orthopedic exam, conduct a gait analysis, check your blood pressure, and take X-rays.
We approach whiplash treatment gently as we understand the soreness attached to the injury. Before moving into full-blown treatment, we may start with stretching the neck muscles and ice therapy to reduce the swelling. Then we can move into spinal manipulation to place the vertebrae of the spine back into their proper location to eliminate stress and pressure caused by spinal misalignment.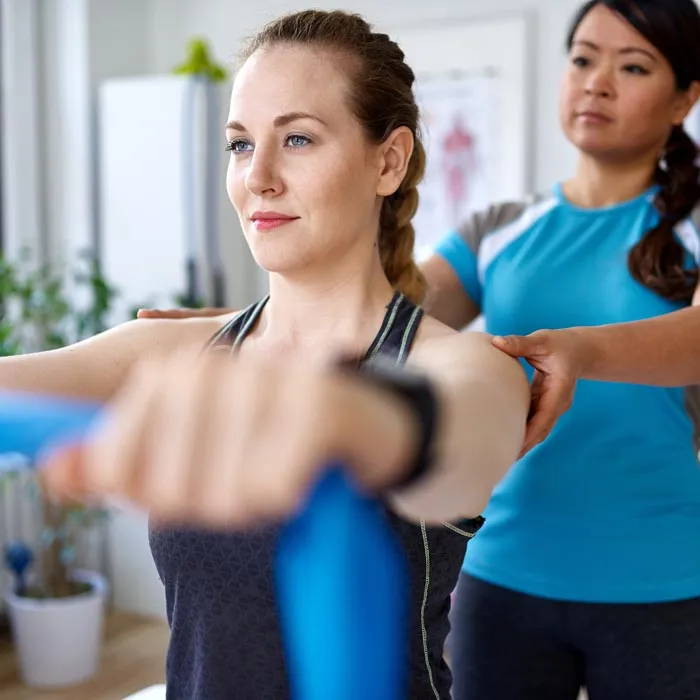 PHYSICAL THERAPY FOR WHIPLASH
Our experienced physical therapists use both active and passive treatments to help treat whiplash. 
Our passive treatments include hot and cold therapies, ultrasound to increase blood circulation to reduce muscle spasms, cramping, swelling, stiffness and pain, and electrical stimulation. These treatment techniques provide calming relief to the initial pain and inflammation caused by whiplash.
Our active treatments focus on various exercises to work your strength and range of motion. Each physical therapy program is individualized as it takes into account the severity of your whiplash, health, and medical history.
The overall goal of treating whiplash with physical therapy is to help reduce muscle spasms, increase blood circulation, increase your range of motion, improve flexibility, and promote healing of the neck tissues.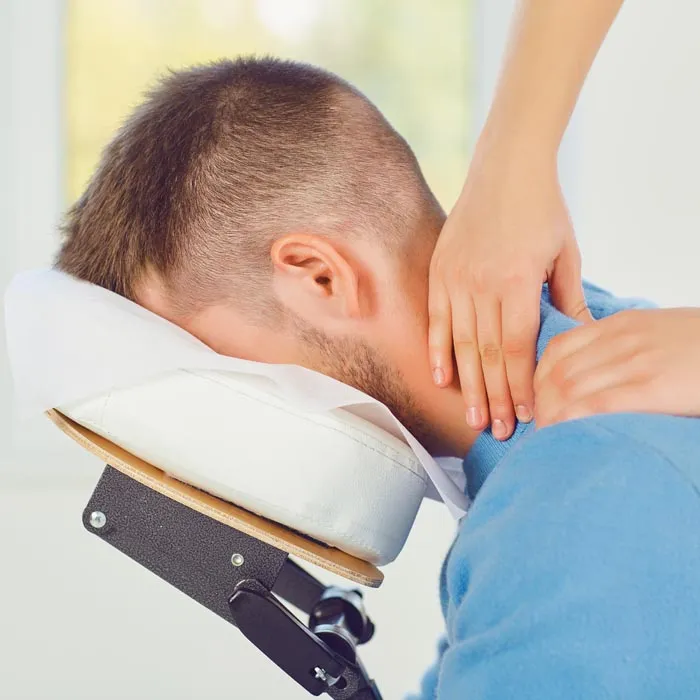 MASSAGE THERAPY FOR WHIPLASH
Our massage therapists utilize deep-tissue massage to target muscle tension that can develop as a result of whiplash. Our therapists use direct pressure and friction to try and release the tension in your soft tissues (ligaments, tendons, muscles).
Massage is the most effective treatment for breaking up and realigning the scar tissue and increasing mobility associated with whiplash injury.
Most therapists agree that the sooner massage therapy is received for whiplash the quicker the individual heals and the less likely they are to develop chronic neck pain. In general, any massage that relaxes the affected muscles will help relieve the pain and discomfort of whiplash. In addition to deep tissue massage techniques, our therapists may also utilize myofascial release or static compression to treat whiplash.
WHY CHOOSE TOTAL HEALTH & REHAB TO TREAT WHIPLASH
One of the best reasons to treat our experienced and highly-rated team is the number of treatment options, such as chiropractic, physical therapy, and massage therapy, which we combine to help heal your whiplash. Each patient received a customized, multi-treatment approach to get the best results. A few other reasons to choose our practice include:
All the treatment you need in one location
Highly experienced team that works together to get you feeling better fast
Pain management relief practitioners
Walk-ins welcome
Full medical care beyond chiropractic including conventional medical care, physical therapy, massage therapy, and acupuncture
We accept most health insurance plans including Medicare, auto, worker's compensation
Experience in car accident injury and pain treatment for over 20 years
We have a thorough knowledge of Florida's Personal Injury Protection law and benefits
We know how to document injuries to help you maximize your car insurance and health insurance coverage and benefits
Patient Testimonials
Donna
If you are in need of a Dr. that is honest and caring this is the place to go. This facility is very equipped to help you recover from a injury, accident, Arthritis, pain management, physical therapy, Chiropractic and many other issues. It is a busy office with many hands on Therapist's helping people. Ask for Dr. Minett and you will be in great hands!!
Andy Frankel
Lena was fantastic! She was above and beyond nice and caring when I had my injury. She checked in on me, helped me get an MRI, and was great when she did soft tissue work on the inflamed spot! Will be back for sure!
Alan Cohen
I visited Dr Mike and Dr Lina for rehab on a partially torn rotator cuff. They nursed me back to health and helped me avoid surgery! Super nice people and very professional office. 5* all the way
Dlicia Morales
The doctors are caring and take the time to explain exactly what is happening. Great service and knowledgeable staff.
Carmen Espaillet
A few weeks ago, I first discovered Total Health and Rehab Center of Boca Raton looking to treat my back pain. To my surprise, I have not only been getting excellent physical treatments that are relieving my back significantly, but also am getting a very kind and friendly treatment starting from the girl at the reception, to Dr. Minett, the sweet Dr. Lina and each therapist. Because of these reasons, I feel spoiled by the professional staff. I am also very comfortable since many of the staff are bilingual (English and Spanish). I highly recommend this therapy center.
Request An Appointment
Please fill out this form and
we will contact you about scheduling.


Camy B.

"I have been going to Dr. Minett 3x a week for the past month after being in an auto accident. I couldn't be happier with this practice! The office is clean, organized, and all the staff are friendly and professional. Dr. Minett is an amazing doctor who truly cares about his patients and always takes the time to speak with you/answer any questions. I am so happy I found this practice. Getting into a car accident sucks but knowing you are receiving great care definitely helps. I am not fully healed yet but now I am on the road to recovery thanks to Dr. Minett and his team! I always feel better physically and mentally after my sessions. Thanks Dr. Minett and the team at Total Health & Rehab Center of Boca Raton for all you do and for giving me a sense of optimism and hope following a terrible situation."


Dmitry V.

"After the car accident I never thought my back would be the same but by the end of treatment I was completely recovered. Dr Minette and staff helped me understand my problem first and then guided me every step of the way to getting better and better. Now I'm driving in my new car and living as if nothing ever happened."