Shockwave Therapy (ESWT) In Boca Raton
NON-INVASIVE TREATMENT TO REDUCE PAIN & PROMOTE HEALING
Most individuals with chronic pain problems have tried various types of unsuccessful treatments to alleviate their pain. Up to 80% of the same individuals worldwide report that Shockwave Therapy or extracorporeal shockwave therapy or ESWT helped them eliminate their pain.
If you suffer from chronic plantar fasciitis, Achilles tendonitis, tennis elbow, shoulder tendonitis, or another chronic tendinopathy, you may be a good candidate for Extracorporeal Shock Wave Therapy (ESWT) at our Boca Raton facility.
CONDITIONS WE TREAT WITH SHOCKWAVE THERAPY IN BOCA RATON
Feet  – heal spurs, plantar fasciitis, Achilles tendonitis
Back pain – lumber and cervical spine regions and chronic muscular pain
Elbow – tennis and golfer's elbow
Shoulder – calcific tendinosis of rotator cuff muscles
Upper leg –

iliotibial

band friction syndrome
Lower leg – shin splints
Knee – patellar tendonitis
Hip – bursitis
Request An Appointment
Please fill out this form and
we will contact you about scheduling.


Marcelo D

"I only have words of gratitude for all the staff at Total Health & Rehab Center of Boca Raton! I came to them after suffering an accident with my car and starting with Claudia's loving attention to the incredible Dr. Lina Peterson, everything has been a better experience every day than the last. Impossible not to mention Joanna, Carson, "Maricita" etc… A special mention to the magical hands of Lucila, the best massage therapist I have met in this country! My entire experience with them has been wonderful and I am very grateful for helping me overcome the aftermath of the accident and being able to return to my daily life without pain. I warmly recommend this place. Super professionals and above all excellent human beings!" 


Alain P

"When I got here, I felt a lot of pain in my entire back, neck, and knee. After three weeks of therapy, my pain almost completely disappeared. I thank all the staff who work here for their efficient work and their great dedication to the improvement of each one of them. their patients. I am a very grateful patient"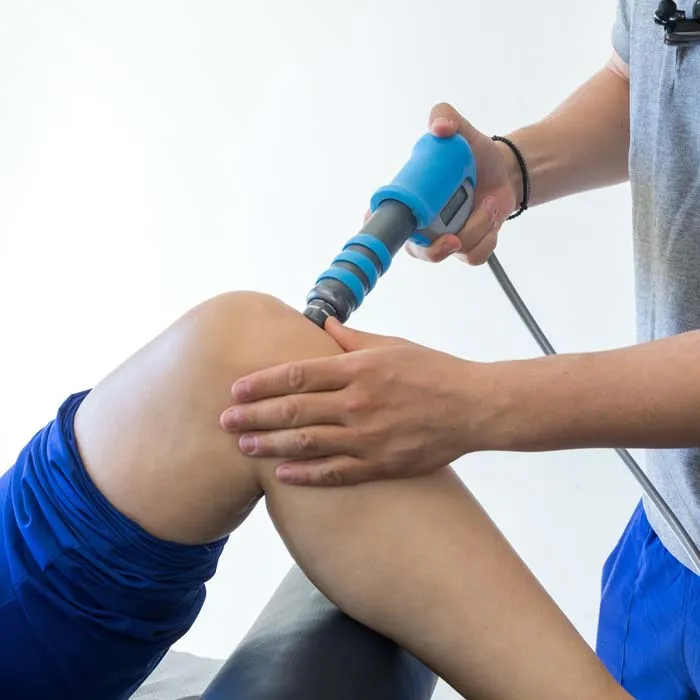 BENEFITS OF SHOCKWAVE THERAPY
Shockwave Therapy (ESWT) is the most advanced and highly effective non-invasive treatment technology approved by the FDA for orthopedic musculoskeletal disorders. Here are a few benefits of this treatment:
Non-invasive solution for chronic pain in your shoulder, back, heel, knee, or elbow
Excellent cost/effectiveness ratio
Alternative to medication and surgery
Best treatment modality for tendon injuries
Helps reduce or eliminate chronic pain
Restores mobility
No downtime following treatment
This non-invasive treatment can quickly restore or improve your quality of life!
WHAT IS SHOCKWAVE THERAPY (ESWT)?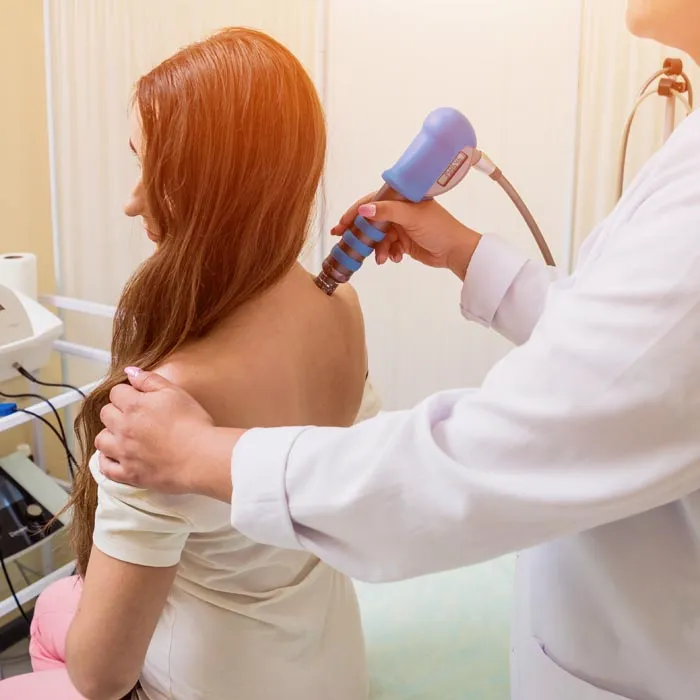 A
non-surgical procedure, ESWT
>is used internationally for conditions all over the body related to stubborn, chronic tendinopathy. 
This treatment delivers shock waves to injured soft tissue to reduce pain and promote healing.
Introducing microtrauma to the problematic tissue causing pain to initiate a healing response by the body, the healing response causes blood vessel formation and increased delivery of nutrients to the affected area. Microtrauma stimulates a repair process to relieve the symptoms of pain.
Because this method of treatment is non-invasive, patients can be treated extracorporeally (outside of the body) while also avoiding the risks and high costs associated with surgery. It is an ideal therapy to speed up recovery and cure various indications causing acute or chronic pain.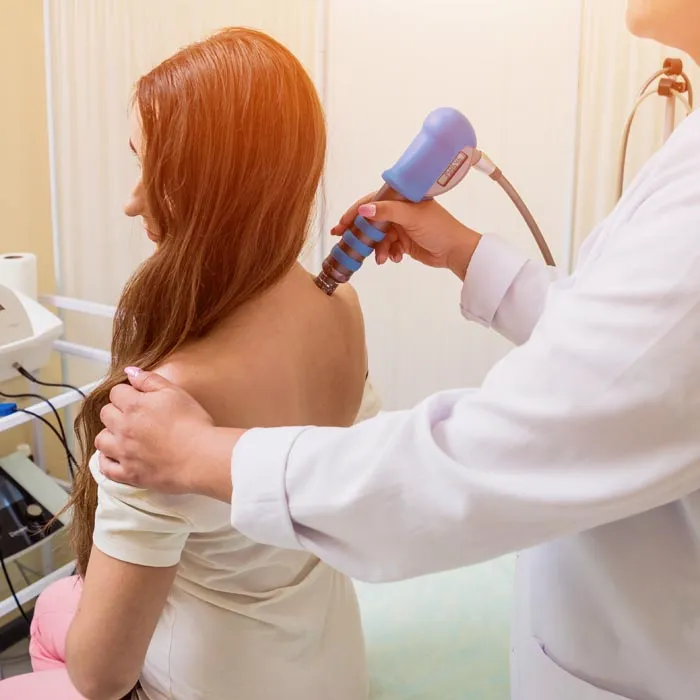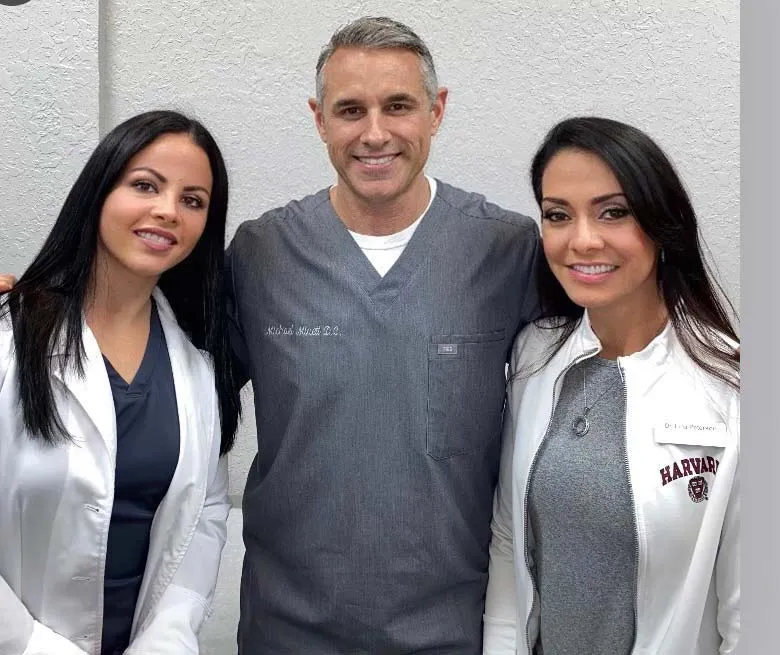 WHY CHOOSE TOTAL HEALTH & REHAB?
We focus on the causes of your pain, problem, or injury and emphasize utilizing the latest treatment methods to heal you as fast as possible.
We are in-network with most health insurance plans
Experienced team who works together to get you feeling better fast
Proficient at pain management treatments
All the treatment you need in a single location
Full medical care including conventional medical care,

 

physical therapy, and holistic care which includes

 

chiropractic, acupuncture, massage therapy
Stop suffering from acute or chronic pain – call Total Health and Rehab in Boca Raton today to schedule your appointment!
MEDICAL BENEFITS OF SHOCKWAVE THERAPY
 Acoustic waves with high energy peaks used in shockwave therapy interact with tissue causing overall medical effects of accelerated tissue repair and cell growth, analgesia and mobility restoration.
New blood vessel formation
Reversal of chronic inflammation
Stimulation of collagen production
Dissolution of calcified fibroblasts
Dispersion of pain mediator "substance P"
Release of trigger points
Q. HOW DOES ESWT WORK?
A.
ESWT is one of the few medical technologies that performs best on patients suffering from chronic conditions that didn't respond to a more conservative method of traditional therapy. ESWT accelerates the body's natural healing process in a number of ways, including:
Through a process called cavitation, ESWT stimulates fibroblast and tenocyte production. Fibroblast or tenocyte cells make up your body's connective tissues, including tendons and the fascia.
ESWT diminishes pain by overstimulating the nerves that send pain sensations to your brain.
The procedure can break down pathological calcification deposits (also known as a spur). Depending upon your condition, this may or may not be the goal, but an interesting by-product. In all cases, ESWT is targeted at the condition that caused the spur, and not the spur itself.
Q. WHAT SORT OF RECOVERY CAN I EXPECT AFTER ESWT?
A.
Because ESWT forces your body to create new tissue cells in the damaged area, you should expect gradual healing to take place over days, weeks or months. While not typical, some patients have reported mild soreness and even bruising after treatment, while others don't experience any pain at all. Most patients should have noticeable improvements by the 13th week. In approximately 20% of our patients, an additional round of treatments after 16 weeks may be necessary.
Remember, as it likely took time for you to sustain an injury, it also takes time for healing. Total healing of the area can take up to one year. However, the best thing about ESWT is that, unlike surgery, you avoid getting worse before getting better. You won't need a lengthy amount of time off work or painful post-procedure recovery time.
Q. WHAT CONDITIONS ARE TREATED BY ESWT?
A.
ESWT is used to effectively treat a wide range of musculoskeletal conditions, including complaints involving attachment points for tendons and ligaments in major joints, such as the plantar fascia, Achilles tendon, shoulder, elbow or knee.
Most often, shockwave therapy is used to treat jumper's knee, painful shoulder, tennis elbow, heel spur, insertional pain, chronic tendinopathy, calcifications, medial tibial stress syndrome, and hip pain.
Q. HOW EFFECTIVE IS ESWT?
A. A recent FDA study showed an overwhelming success rate with ESWT treatments. In the study, a group of 150 patients was asked to rate their pain level on a scale of 1 to 10. The average pain level reported before treatment was 7.7. After receiving one ESWT treatment, the patients were asked one year later to rate their pain level again on a scale of 1-10 and this time the average pain score was around 0.6. This is a 92% reduction in pain and a much higher rate of success than just about any other non-surgical or surgical procedure. More importantly, ESWT has proven to be a very safe method of treatment.
Q. WHAT'S INVOLVED IN THE ESWT PROCEDURE?
A. During your treatment, you'll be asked to lie back comfortably with the area to be treated exposed. Since it's a non-invasive procedure, no lengthy recovery period is required after the treatment. Using an instrument to target the damaged location, you'll hear repetitive clicking sounds during the treatment. Our technician will do their best to ensure your comfort during the procedure, as it's a priority to us. If you're ever nervous or anxious about treatment, talk to your doctor or treatment coordinator. Our goal is to always make sure you're comfortable and relaxed during treatment!