Chronic pain sufferers across the nation are discovering the tremendous benefits of a procedure called
Manipulation Under Anesthesia
, or
MUA
.
WHAT IS MUA?


MUA is a highly effective, non-invasive, highly-specialized technique performed by specially trained chiropractic physicians for chronic pain patients who are not finding relief with regular conservative care, who may be facing surgery or trying to recover from failed back surgery, or who are just tired of living unnecessarily with chronic pain. After reading about MUA, you'll see that there is hope and I urge you to contact me personally. Please feel free to e-mail me at
DRMMBoca@bellsouth.net
or call 561-482-7575
After medical clearance, the patient is sedated to achieve a state of relaxation. This state of relaxation allows the doctor to complete a series of adjustments and stretching movements without patient apprehension or muscle congestion. The results for properly selected patients are phenomenal. For patients who are not finding relief through conservative treatment or who may be facing (or recovering from) surgery, MUA could be an effective alternative. Studies prove that MUA eliminates or greatly reduces pain, and it also restores or greatly improves range of motion. Compared to surgery and other procedures, the return-to-work and return-to-activity rates for MUA patients are significantly faster and longer lasting.

WHO CAN BENEFIT FROM MUA?

MUA can be an effective procedure for people with chronic neck, back and joint problems. It is also effective for people with conditions caused by long-term disabilities or accidents, and for injuries that have not been responsive to conventional treatment. Here are some of the conditions MUA helps:

• Fibro-adhesion buildup
• Chronic disc problems
• Herniated disc without fragmentation
• TMJ
• Intractable pain from neuro-musculoskeletal conditions
• Torticollis
• Chronic re-injury
• Failed back surgery
• Frozen shoulder

HOW DOES MUA WORK?

MUA achieves results because it allows your caregivers to adjust the bones and muscles - the therapy of choice - without the usual resistance. Light sedation allows you to be responsive but not apprehensive.Adjustments are completed gently. The proposed effects of Manipulation Under Anesthesia therapy include the following:

• Breaking up scar tissue (adhesions) both in and around the spinal joints, commonly caused by multiple injuries or failed back surgery.
• A decreasing chronic muscle spasm
• Overcoming super-sensitivity of injured areas, making the patient unable to cooperate for effective treatment
• Stretching persistent shortened muscles, ligaments and tendons
• Relief from pain and radiating symptoms caused by damaged invertebral discs.

Most importantly however, Manipulation Under Anesthesia affords patients immediate relief and noticeable difference in their daily lives post-procedure. These positive results only continue to improve with time and post-MUA therapy.

THE HISTORY OF MUA

MUA has been practiced since the late 1930s and used by osteopathic physicians and orthopedic surgeons for many years as a proven form of treatment for many chronic pain conditions. During the past several years, the use of MUA has greatly increased thanks to tremendous advances in both the technique and in anesthesiology. Today, MUA is a multi-disciplinary outpatient procedure that takes place in a medical setting. Case studies continue to show that MUA is safe and effective. MUA can be an effective procedure for people with chronic neck, back and joint problems. It is also effective for people with conditions caused by long-term Chronic pain sufferers across the nation are discovering the tremendous benefits of a procedure called Manipulation Under Anesthesia, or MUA.Chronic pain sufferers across the nation are discovering the tremendous benefits of a procedure called Manipulation Under Anesthesia, or MUA.
HOW DO I BEGIN AN MUA TREATMENT PLAN?

Generally speaking, any chronic pain patient who has reached a plateau using traditional therapy should consider MUA. However, careful selection of qualified patients is a key to success. Your doctor will help determine if MUA is an option for you.
Once you are approved for MUA, you will need to complete a medical screening process so you can be cleared for light sedation. Your doctor will also decide whether you need one or more MUA procedures.Medical tests usually will include:

• CBC blood studies
• SMA 6
• Chest X-ray and EKG, or electrocardiogram, for patients 40 and older
• A pregnancy test for female MUA patients.

Your doctor may also order additional tests, such as MRI, as needed. After medical clearance, your MUA procedure will be scheduled.

WHAT HAPPENS AFTER THE PROCEDURE?

Post-procedure care is one of the most important parts of the MUA procedure. Post-procedure care should begin soon after the MUA procedure(s) is completed. Typically, you will visit your doctor's office and move through a combination of stretching exercises, followed by cryo-therapy and electrical stimulation. You then return home to rest. Following your final MUA procedure (if more than one) you can maximize results by following a consistent post care therapy program for the next seven to ten days in the doctor's office. You will be taken through the same stretches accomplished during the MUA procedure. You will then continue rehabilitation for the next four to six weeks with stretching, flexibility and strengthening exercises, plus regular adjustments as suggested by your doctor. A consistent program of post-MUA therapy will help you regain pre-injury strength and help prevent pain and disability in the future.

Please speak with Dr. Michael Minett for more information and how you might benefit from this life-changing procedure. Please feel free to e-mail me at DRMMBoca@bellsouth.net or call 561-482-7575

Michael Minett

Review Us
---
Total Health and Rehab Center maintains an active presence on many popular search and social media websites. Select your favorite website below to stay connected with us.

ATTENTION PATIENTS- Order the finest, laboratory certified (cGMP) vitamin supplements. These supplements are so powerful and pure, they are only provided through a physician and are not found in stores. Click on the banner below, use patient access code minett and save 10% ! You will also need our zip code which is 33434.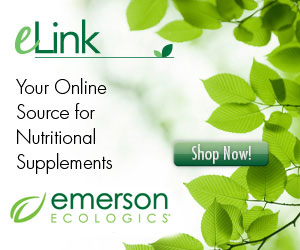 Special Offers!
Contact
Total Health and Rehab Center
8903 Glades Rd. Suite A-11
Boca Raton, FL 33434
Phone: 561-482-7575
Fax: 561-482-7724